February 7, 2022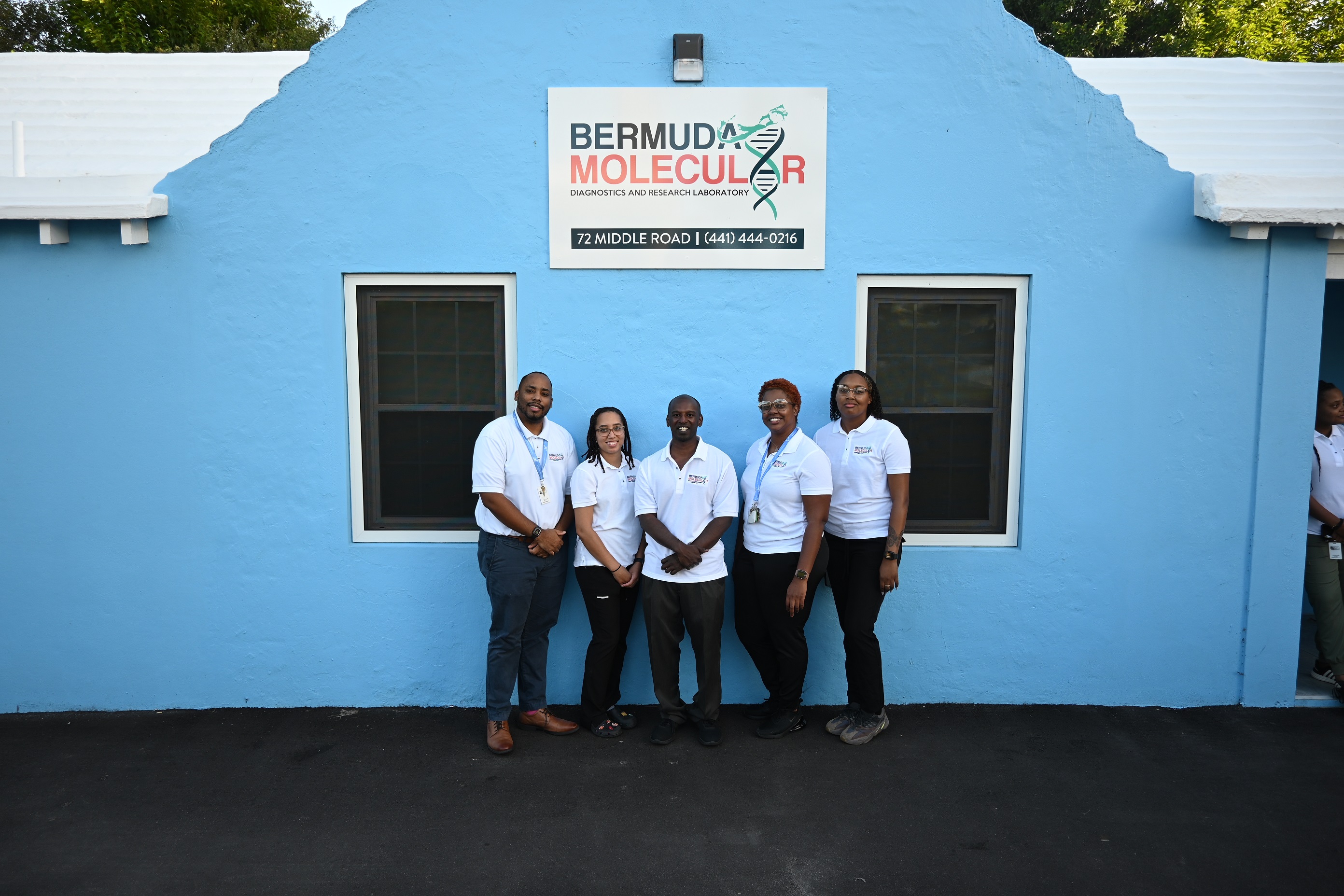 When Dr. Pradeep Ambrose, Ph.D. '20, flew to Bermuda last fall to assist the island's government in ramping up its COVID-19 testing, he had no idea his training at Weill Cornell Graduate School of Medical Sciences would play such a significant role in the fight against the pandemic.
Dr. Ambrose was enlisted to help out at Bermuda's sole COVID-testing laboratory in September 2021 through a friend who was aware of the island's dire need for scientists. His studies at Weill Cornell Medicine had focused on RNA viruses.
"It was my dream to use my virology skill set to be of service to people, especially when the pandemic hit,'' says Dr. Ambrose. "It was quite nice to be able to contribute in a way that I'd never envisioned."
A recipient of the Lee Family Scholarship – a dual-degree scholarship that offers an accelerated MBA program to Weill Cornell Ph.D. graduate students – Dr. Ambrose had recently completed his studies at Cornell's Samuel Curtis Johnson Graduate School of Management when the request for assistance came in.
Throughout his monthlong stay in Bermuda, Dr. Ambrose was headquartered in the Bermuda Molecular Diagnostic and Research Laboratory, taking on an increasingly heavy workload that included advising the government on COVID policy while the lab's director and government science advisor was on temporary leave from her post.
One of his prized possessions from his stay in Bermuda includes a framed letter from E. David Burt, the island's premier, thanking him for his service.
Dr. Ambrose credits mentors Dr. Christopher Mason and Dr. Charles Rice with arming him with the necessary skills to run thousands of PCR tests and serve as an expert scientist whose deep knowledge of RNA viruses proved invaluable amid the island's scant resources. Dr. Mason is co-director of the WorldQuant Initiative for Quantitative Prediction and the WorldQuant Foundation Research Scholar, as well as a professor of physiology and biophysics, of computational genomics in computational biomedicine, and of neuroscience at Weill Cornell Medicine. Dr. Rice is the Maurice R. and Corinne P. Greenberg Professor in Virology at The Rockefeller University.
As part of his work on the island, Dr. Ambrose set up a collaboration among Weill Cornell Medicine, the New York Genome Center and the government of Bermuda – which led to a scientist from the Mason Lab flying to Bermuda to assist in sequencing the virus after Dr. Ambrose had already returned home to New Jersey. Soon afterward, the lab was able to perform genome sequencing, ultimately discovering the territory's first case of the Omicron variant in one of its test samples.
"The Physiology, Biophysics and Systems Biology program at Weill Cornell Graduate School of Medical Sciences – and the resources available and connections I made – enabled the sequencing to happen,'' says Dr. Ambrose.
"I will always be grateful for my experience at Weill Cornell."