January 23, 2017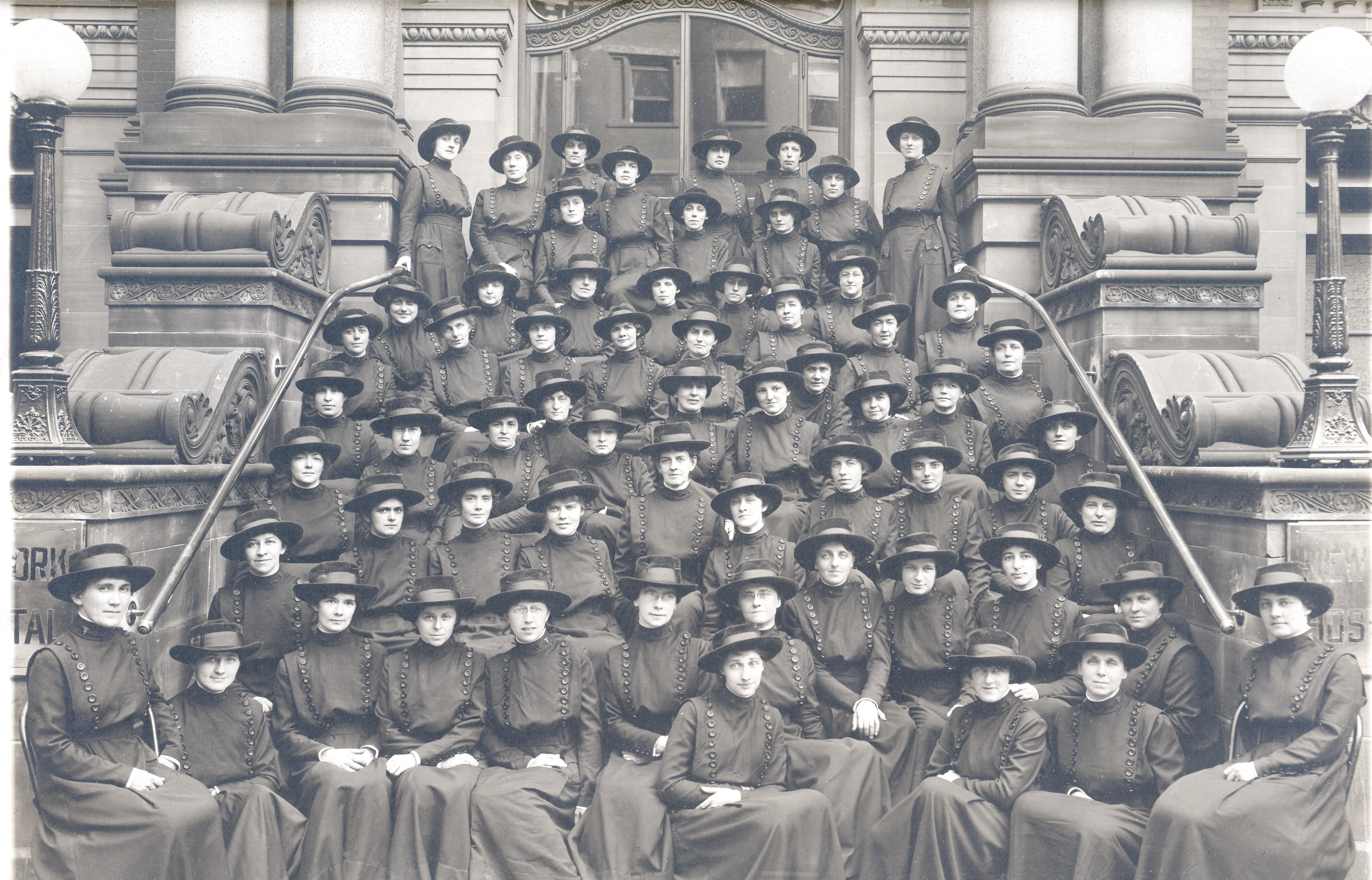 The Medical Center Archives of NewYork-Presbyterian/Weill Cornell is pleased to present an 1300 York Avenue Lobby Exhibit: "We Heard the Call" Our Doctors and Nurses in World War I
This exhibit celebrates the 100th anniversary of our doctors and nurses affiliated with The New York Hospital, Cornell University Medical College, and New York Hospital Training School for Nurses service in World War I.  417 (260 were CUMC alumni) doctors, 201 nurses, and 29 Bloomingdale Hospital employees answered the call to serve in the war.
Some doctors and nurses answered the call when the war began in 1914 serving in the American Red Cross or joining the Canadian, British, and French medical or nurses corps.
In 1916, the American Red Cross requested that The New York Hospital organized Base Hospital No 9.  This unit was deployed in July 1917 where it served in France until 1919.
Other doctors and nurses joined the US Army and US Navy in 1917 serving in the military medical units in Europe, Naval ships at sea, and military camps and hospitals at home.
Five doctors, one nurse, and two other employees died in the war:
 Harold Brown, CUMC Alumni
Florence Campbell, NYHTSN Alumni
James Johnson, CUMC Founding Faculty
Michael Lundy, Bloomingdale Hospital Employee
Bernard McElroy, Bloomingdale Hospital Employee
Theodore Mead, CUMC Alumni
John Ray Jr, CUMC Alumni
Richard Weill, CUMC Faculty
For more information, visit the exhibit.  For monthly blog posting on our role in World War I follow the archives blog at http://library.weill.cornell.edu/archives