November 15, 2016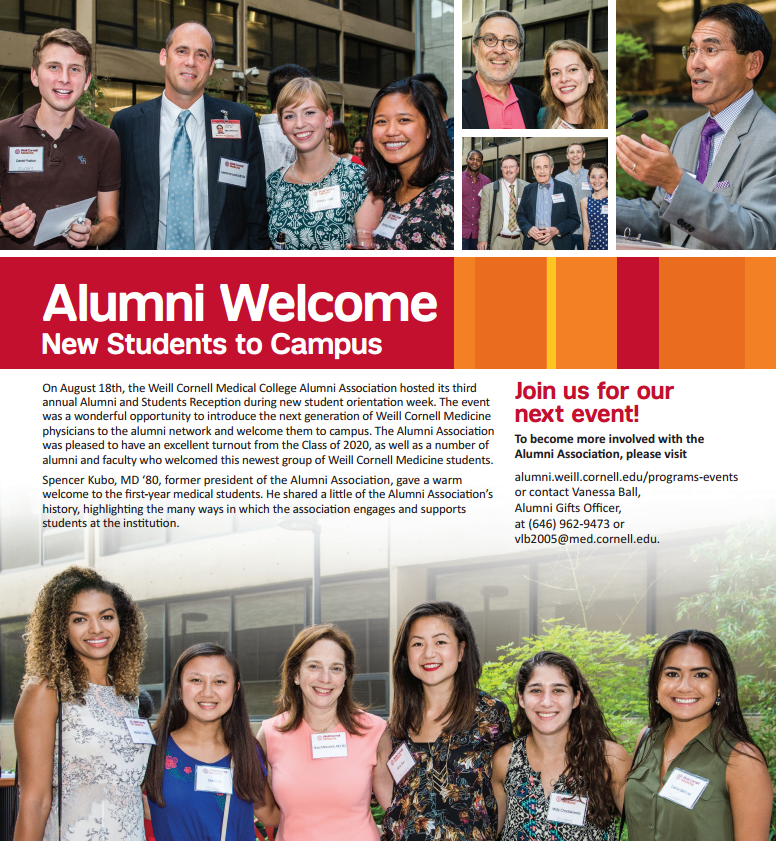 On August 18th, the Weill Cornell Medical College Alumni Association hosted its third annual Alumni and Students Reception during new student orientation week. The event was a wonderful opportunity to introduce the next generation of Weill Cornell Medicine physicians to the alumni network and welcome them to campus. The Alumni Association was pleased to have an excellent turnout from the Class of 2020, as well as a number of alumni and faculty who welcomed this newest group of Weill Cornell Medicine students.
Spencer Kubo, MD '80, former president of the Alumni Association, gave a warm welcome to the first-year medical students. He shared a little of the Alumni Association's history, highlighting the many ways in which the association engages and supports students at the institution.
Join us for our next event!
To become more involved with the Alumni Association, please visit alumni.weill.cornell.edu/programs-events or contact Vanessa Ball, Alumni Gifts Officer, at (646) 962-9473 or vlb2005@med.cornell.edu.