September 30, 2016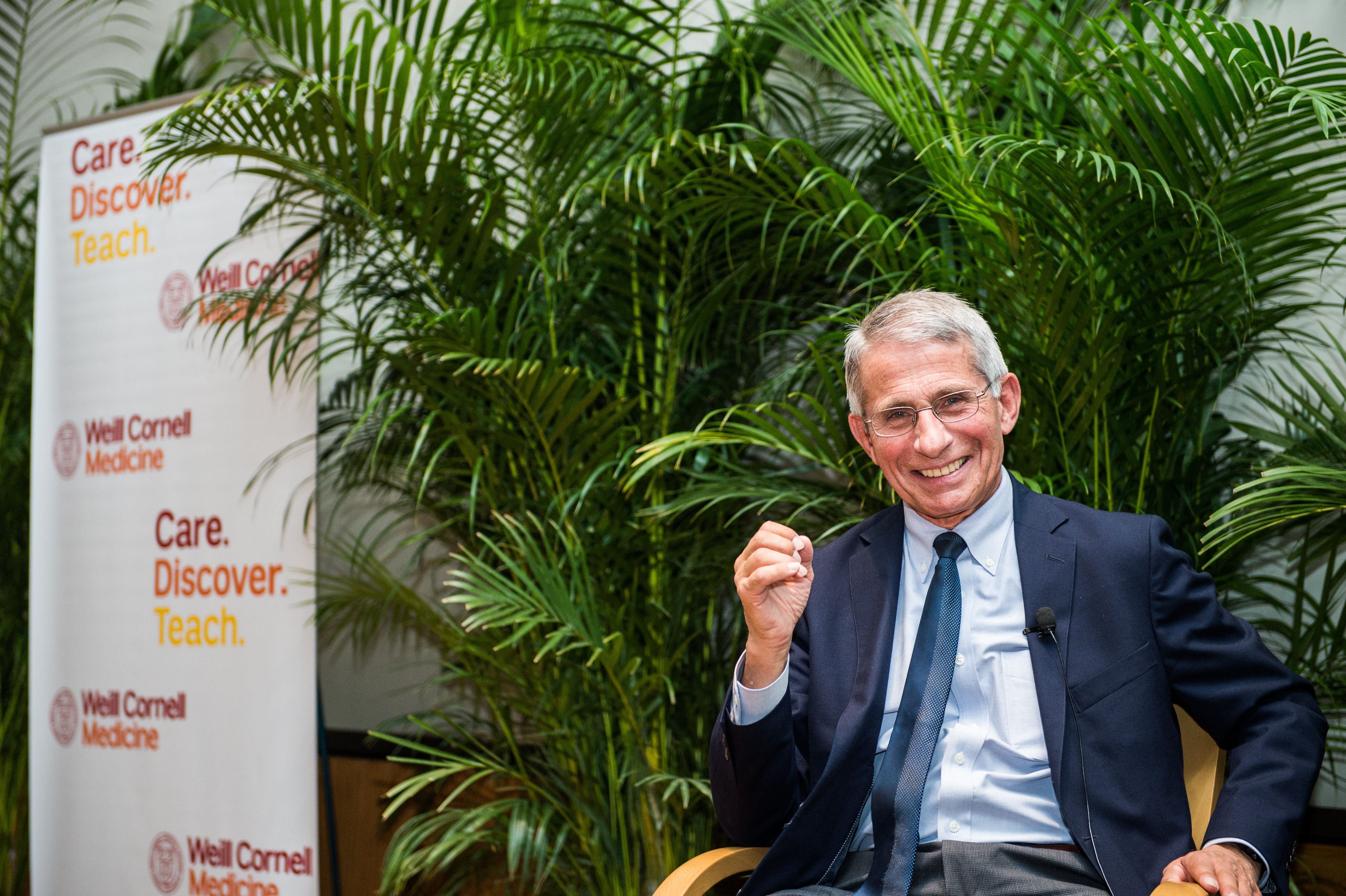 During Reunion 2016, Anthony Fauci, MD '66 was interviewed by Michael Specter of The New Yorker about his remarkable career and the vital contributions he has made to the discovery and treatment of infectious diseases worldwide.
Following his intervew, Dr. Fauci was surprised by a fellow alumnus who obtained letters from former President Bill Clinton and George W. Bush congratulating him on his 50th Reunion with Weill Cornell Medicine!
As Director of the National Institute of Allergy and Infectious Diseases (NIAID), Dr. Fauci serves as one of the key advisors to The White Houseand U.S. Department of Health and Human Services on global AIDS issues, and on initiatives to bolster medical and public health preparedness against emerging infectious disease threats such as Zika, Ebola, and pandemic influenza. He was one of the principal architects of the President's Emergency Plan for AIDS Relief (PEPFAR), which has already been responsible for saving millions of lives throughout the developing world.