May 8, 2017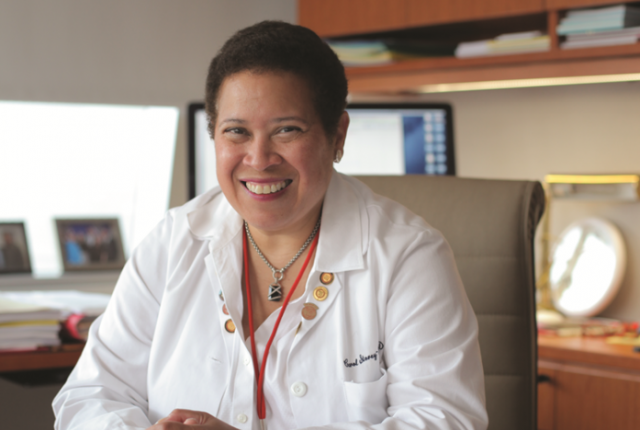 Dr. Carol Storey-Johnson, senior advisor for medical education and a professor of medicine at Weill Cornell Medicine, has won the 2017 Distinguished Educator Award from the Northeast Group on Educational Affairs (NEGEA).
The NEGEA is a regional group of the Association of American Medical Colleges' Group on Educational Affairs, tasked with promoting excellence in education through the collegial exchange of ideas and professional development programs. The Distinguished Educator Award recognizes an individual from a NEGEA institution who has made a significant contribution over time to the field of medical education.
"I have observed, in my role as senior associate dean at Weill Cornell Medicine, that it is the membership of the NEGEA that fuels the many successes in medical education that our academic medical centers in the Northeast region of the country enjoy today," said Dr. Storey-Johnson, who served as senior associate dean of medical education at Weill Cornell Medicine from 2001-2014. "Because of that, it is truly an honor and humbling to receive this prestigious award from such an accomplished group of professional educators."
Dr. Storey-Johnson received her award May 6 at the 2017 NEGEA Education Conference at the University of Rochester School of Medicine and Dentistry.
From 2007-2014, Dr. Storey-Johnson served as leader of the 13 School Consortium, an organization affiliated with the Association of American Medical Colleges (AAMC) and comprised of institutions such as Weill Cornell Medicine, Harvard Medical School, Yale School of Medicine, Pritzker School of Medicine (University of Chicago), Columbia University College of Physicians and Surgeons, Duke University School of Medicine and seven other top medical schools in the United States.
In that role, Dr. Storey-Johnson organized discussions of representatives of member schools, focusing on issues of education innovation and methods, admissions experiences, student affairs, financial aid, and diversity and inclusiveness. She also led national AAMC faculty development conference workshops in leadership, negotiation and teaching for early-career women and faculty members from groups underrepresented in medicine.
"We, as academic institutions, have an obligation to attend to the special needs of women and those underrepresented in the profession of medicine, and to address the disparities that exist both in the care of patients from those communities and in representatives of that community in academic medicine," Dr. Storey-Johnson said. "That means providing support in ancillary areas of faculty development such as leadership, confidence-building, negotiation and networking. The AAMC has been particularly proactive in this area and I have enjoyed my association with the organization."